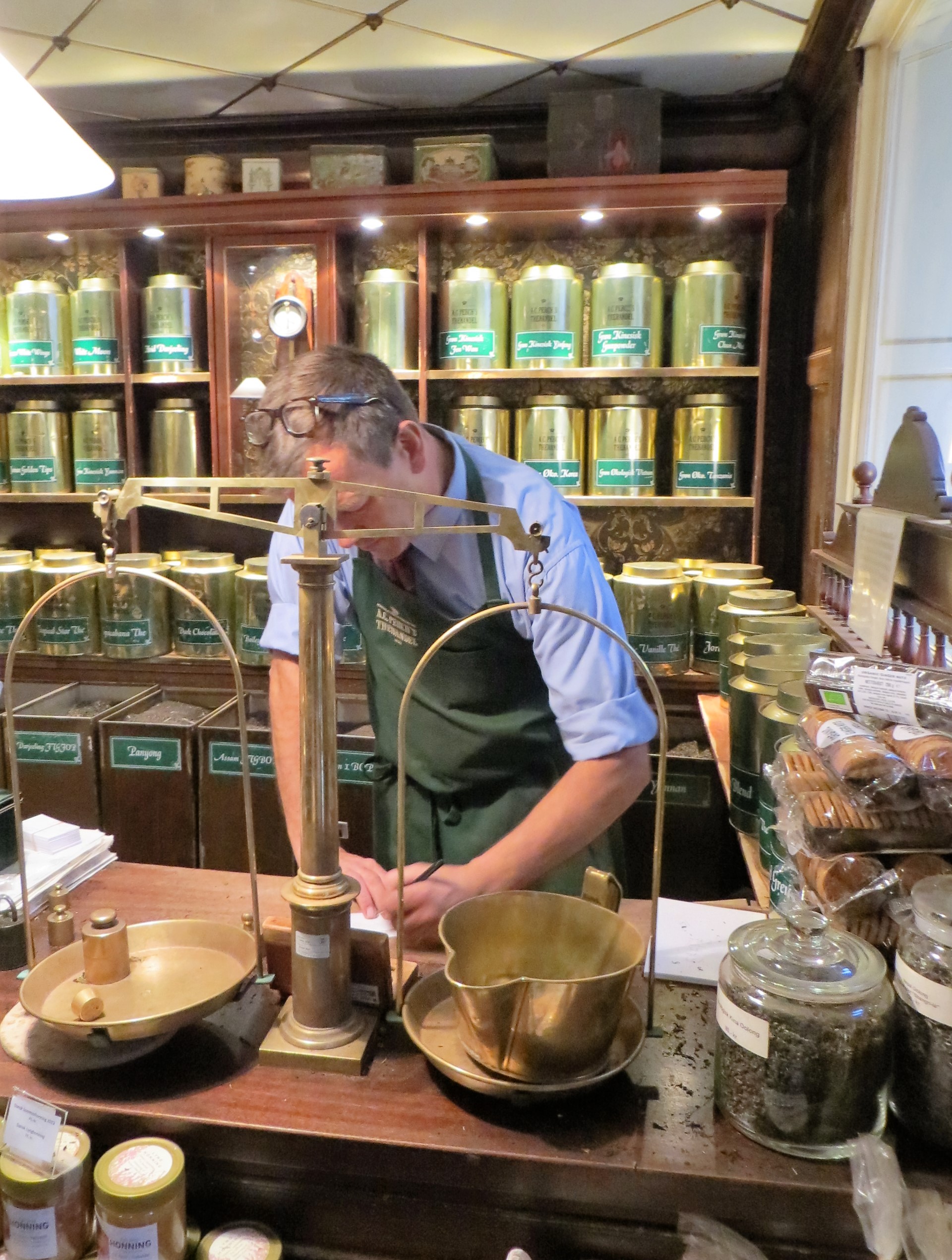 If you are in Copenhagen go for a visit to 'A.C. Perch's Thehandel' located in central Copenhagen close to 'Strøget'.
It's so funny to shop there. It's a bit like travelling in time. 'A.C. Perch's Thehandel' I guarantee you, will be bringing you approximately 180 years back in time.
Everything looks just like April 1835, when the salesman Niels Brock Perch opened his small tea shop in Kronprinsensgade, Copenhagen.
The charming antique weights with big lodges, the mahogany disks, the ceiling and all the interior are exactly like it was in the last century.
So you are pretty close at opening 'the wormhole' and getting a glimpse of the 19th century merchant when visiting 'A.C. Perch's Thehandel'. The only thing new in the little tea shop is the electric light, and the staff being replaced ????
Another charm of 'A.C. Perch's Thehandel' is the old-fashioned form of adressing people using the danish word "De". It may seem strange to most people, but I think it is perfect regarding the whole set-up.
What is beneath the initials A.C.?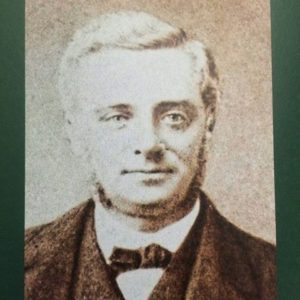 The initials A.C. refer to the name Axel Christian. He was the third son of Niels Brock Perch, born in 1821. As the oldest son died early, he was the one to continue the tea shop after Niels Brock Perch.
The Perch family had the teashop until 1882. Axel Christian never found a wife and remained unmarried. Without children, no heirs.
The tea shop was runned by different owners just until the Hincheldey family took over in 1894. They are in 2017 the fourth generation of the Hincheldey family, having both the ownership and the daily management.
And then to the candy
– Can I help you? the coat dressed man in his fourties asks.
The coats at 'A.C. Perch's thehandel' are dark green and I think they are sending a signal of credibility and a kind of humility being the eldest tea supplier in Denmark.
Sometimes three generations of the Hincheldey family are selling at the same time in the little tea shop.
Every time I have visited the little tea shop it has been stuffed with people. Also this time. The queue continues several meters out of the tea shop and down the streeet.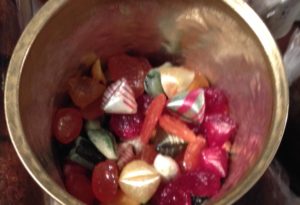 Also on this very ordinary Saturday, five expedients are selling tea.
– How about a little candy?
These are the words to every customer before leaving the nicest tea shop in Denmark. Maybe this little tea shop is also the eldest tea shop in the world?
Anyway if you are a 'tea nerd', don't miss it 😉
This post is also available in:
Dansk (Danish)