My tea passion started with coffee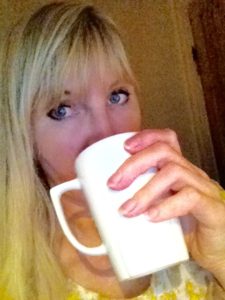 When I was very young I was a real coffee sister. I drank a lot of the dark God (coffee) together with a lot of cigarettes. But one day the body said stop.
I had a caffeine poisoning which lasted a whole week. When I finally thought it was okay to drink coffee again, it was as though I had a lump in my throat all the time. The coffee unfortunately gave me heartburn…
I tried with milk in the coffee, I ate almonds because they should be effective against heartburn and I tried lots of things… Because I loved my coffee especially together with my cigarettes, but every time I was sinking the coffee, the unwelcome heartburn started. I did everything I could to make the unpleasant heartburn stay away. But it never did. And then finally I gave up the dark drink and the many cigarettes..
Since then, I've had it like this with coffee 😉
And it was therefore quite obvious for me to switch to the universe of tea. I have been there ever since.
I love tea for the cosiness…
And because:
the taste is awesome
it takes time
the taste universe is enormous
there are so many rituals around tea
the highest tea quality contains tranquilizers
tea is invigorating without giving the body a caffeine shock
Favorite white tea currently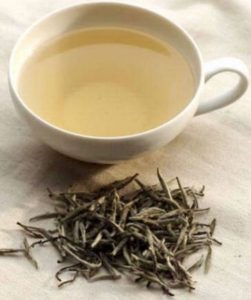 My favorite white tea right now is the 'White Vanilla Dream' from 'Tante T', danish tea brand. It contains organic Chinese 'Pai Mu Tan' tea, organic vanilla and natural aroma.
'Pai Mu Tan' means 'white pearl roses'. The tea has this name because the tea leaves (when used) reminds the Chinese people of a white pearl rose.
White tea is not heat treated, and therefore all the vitamins are retained. Fresh white tea has about three times as many antioxidants as green tea.
White tea is also invigorating – and has the so-called 'alert relaxation' due to the content of the amino acid L-theanine. More about L-theanine in a later post.
Which tea are you drinking at the moment? 🙂
Write to me and let's have a more live blog!
This post is also available in:
Dansk (Danish)