Pukka Original Chai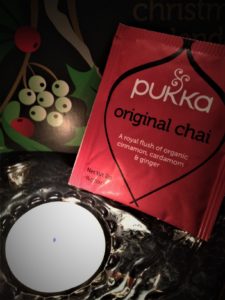 Starting with Pukka's words:
'Welcome in the tea that made royal Indian lips dance. Ginger, cinnamon & cardamom for classic Christmas cheer'.
I am looking forward to tasting this tea, as I have just got home from a Christmas concert with frozen fingers 😉
The Christmas concert took place in the Garrisons church in Copenhagen, Denmark.
The Garrison Church was completed in 1706 as a church for the army garrison in Copenhagen.
It was built by King Frederik IV, and very soon after the completion of the church, it was used by the citizens of the newly built Frederik's Town, and from 1804 as a civilian church as well.
Today the Garrison Church is used for Sunday services, funerals and weddings, for silent worship, and for concerts and a variety of other events.
Tasting Pukka Original Chai
This tea is a blend of cinnamon bark (40%), black tea (20%) ginger root (20%), cardamom pod (10%), licorice root.
This chai tea is great especially for cinnamon lovers! And for this cold night the taste is quite delicious and comforting.
This chai tea has a great spice mix and only 20% of black tea, so it is not strong in caffeine yet fragrant and tasty!
Quote day 11
Here are some recipes to get what you want 🙂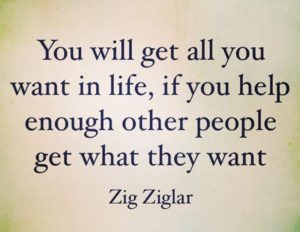 'You will get all you want in life, if you help enough other people get what they want'.
The only way to get what you want, is to know what you want
The only way to know what you really want, is to know yourself
The only way to know yourself, is to be yourself
And the only way to be yourself, is to listen to your heart
Wishing you all a good night ♥