Pukka Clean Matcha Green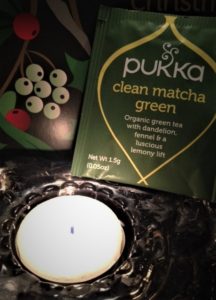 With Pukka's words:
'A tea to spring clean your spirit with lemon & finest matcha. Dandelion & fennel to help your sparkle come alive'.
Green teas with matcha I am normally drinking with pleasure.
I think matcha is enhancing the good taste.
Did you know that matcha is loaded with antioxidants?
When you drink matcha you ingest the entire leaf and receive 100% of the nutrients of the leaf.
Matcha powdered green tea has 137 times more antioxidants than regularly brewed green tea.
One cup of matcha = 10 cups of regularly brewed green tea in terms of nutritional content.
Other health benefits of matcha
Matcha is packed with antioxidants including the powerful EGCG. It boosts metabolism and burns calories.
It detoxifies effectively and naturally, calms the mind and relaxes the body.
It is rich in fiber, chlorophyll and vitamins and enhances mood and aids in concentration.
Provides vitamin C, selenium, chromium, zinc and magnesium. Prevents disease and lowers cholesterol and blood sugar.
Wow, we should all be drinking matcha every day!
Tasting Pukka Clean Matcha Green
This blend consist of sencha green tea (40%), sweet fennel seeds, dandelion root, licorice root, nettle leaf, lemon essential oil flavour (6%), turmeric root, lemon whole (4%), lemon myrtle leaf and matcha powder (Jejo do Garucha (2%).
I like the taste, but I am also a fan of green tea and matcha, so 😉
If you don't like green tea, but still would like to drink it for health reasons, you could try with this tea. It is completely without any bitterness and the herbs make it a great tasting refreshing tea.
Quote day 12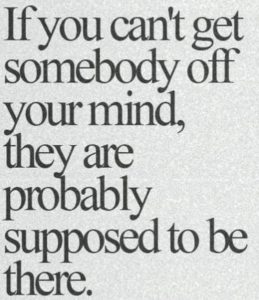 'If you can't get somebody off your mind, they are probably supposed to be there'.
Quote by 'no one knows'.
But I think this might be true.
Is there somebody you should contact?
Do it – if not you might regret later….
Wishing you a fantastic Pukka day ♥