Pukka Blackcurrant Beauty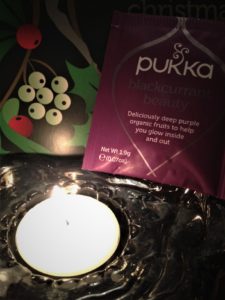 Pukka says:
'A velvet robe of dark fruits mixed with hibiscus & rosehip. Deliciousness knows no deeper colour this Christmas'.
Love this colour, and in general I love the tea bag designs from Pukka. They are so colourful and nice looking at.
Today it's the Lucia day, but it is also the time for the '12 Holy Nights'.
The 12 Holy Nights are the 12 nights before Christmas Eve and the 12 nights after.
According to ancient sources, the 12 Holy Nights (13 December to 5 January) are responsible for ecting a particularly strong energy flow to Mother Earth, equivalent to the Zodiac signs.
This particular energy flowing into the planet and us, allowing us to absorb as much as we are able to.
You can use this energy to gain insight in your personal and spiritual development in the coming year.
The 12 holy nights before Christmas Eve focusing on your personal development, while the 12 nights after Christmas Eve focusing on your spiritual development.
Read much more about the 12 Holy Nights here.
Tasting Pukka Blackcurrant Beauty
Pukka Blackcurrant Beauty is a blend of rosehip, hibiscus flower, licorice root, fennel seed, orange peel, beetroot, blackcurrant fruit (4%), natural blackcurrant flavour (4%) and orange essential oil flavour.
This blend is actually quite tasty, fruity and warming. I definitely like it.
If you are a sucker for fruit teas, you really need to taste this tea.
Quote day 13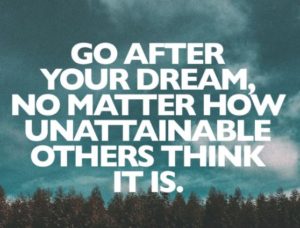 'Go after your dream no matter how unattainable others think it is'.
I am! – and I am not discussing it with many people afraid that they have some 'nasty' comments 😉
In this crazy world anything can happen, at least that is my opinion.
Wishing you a lovely dag with or without Pukka ♥