Pukka Wonder Berry Green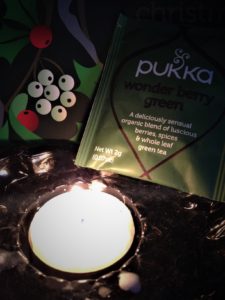 Pukka saying:
'Pure purple pearls that shimmer like jewels amongst whole leaf green. Welcome to the Christmas tree of tea'.
They are so nice looking at – Pukka's tea bags. The design, the colours, everything…
Naturally, the tea bags are produced environmentally friendly.
For the tea bags, Pukka use an organic cotton string without a staple, to ensure you can safely recycle the tea bags.
The cartons are printed with vegetable inks.
This is one of the reasons I am always having some Pukka tea 'in stock'.
Tasting Pukka Wonder Berry Green
Wonder Berry Green is a blend of green tea (24%), peppermint leaf (12%), ginger root, licorice root, beetroot, acerola fruit, echinacea leaf and root, elderberry, rosehip (4%), orange essential oil and natural blackcurrant flavour.
Being very skeptical about this blend to begin with, I ended up deciding that I actually like this tea.
It is a fruity green tea with a strong and delicious berry flavor. And I think the taste got even better as it cooled down. Yummy 🙂
Quote day 16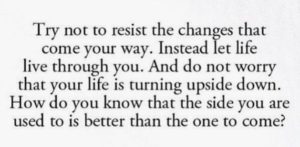 Why do I have this love for quotes?
I think they are filled with wisdom and in best cases can be live changing ♥
Wishing you an awesome day 😀