Pukka Love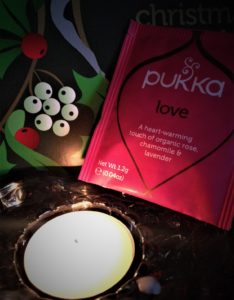 In Pukka's word with this tea:
'You can bathe in a cup of Christmas kisses as you send good tidings of love to one and all'.
Love is all there is, someone says. I am not sure about that…
But I understand this:
If you don't experience the opposite, how would you know love?
The same with light and darkness, fat and thin, beautiful and ugly, short and long, cold and hot….
Tasting Pukka Love
Pukka Love is a blend of chamomile flower, limeflower, elderflower, marigold flower, licorice root, rose flower and lavender flower. In fact a flower tea 🙂
How is Pukka Love ♥
I think it is a nice blend of chamomile, lavender and rose. The rose and lavender give it a sweet flowery fragrance hiding the chamomile taste…
As you can hear I am not a fan of chamomile, but this blend works well for me.
A very relaxing herbal tea – use it as a goodnight tea.
Quote day 21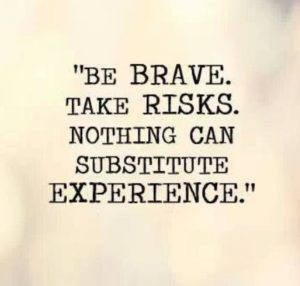 'Be Brave. Taks Risks. Nothing can substitute Experience'.
By Paulo Coelho, my favourite author.
Paulo Coelho was born 1947, in Rio de Janeiro, Brazil.
When Coelho was 38 years old, he had a spiritual awakening in Spain and wrote about it in his first book, The Pilgrimage.
It was his second book, The Alchemist, which made him famous. He's sold 35 million copies and now writes about one book every two years.
I really recommend you reading The Alchemist. It is filled with wisdom and insights.
Wishing you all a merry Christmas ♥