Pukka Christmas Calendar day 6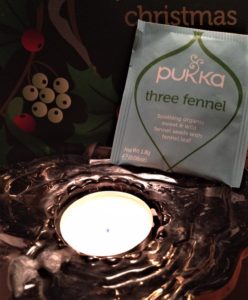 Hello Pukka, tell me something about this tea?
'Sweet fennel seeds and its feathery leaf will help lighten your day after a feast. Three festive ways to help you flourish'.
Fennel is one of my favourite herbs so this cuppa is going to be nice, I expect.
Tasting Pukka Three Fennel
Pukka three fennel is a blend of sweet fennel seed, wild bitter fennel seed and fennel leaf.
I like this blend, really, but it certainly requires you to like fennel and Pernod 😉
On Amazon I have found this informing customer review:
'If you love Pernod then this is the tea for you. It tastes good hot or cold and has no tannin in it to leave an aftertaste. It also does what it says on the label – helps digestion'.
As I am behind schedule today this post is a little short.
Quote 6 December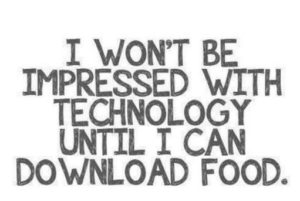 'I won't be impressed with technology until I can download food.'
And I think the same goes for tea 😉
Have a nice evening ♥