Pukka Mint Matcha Green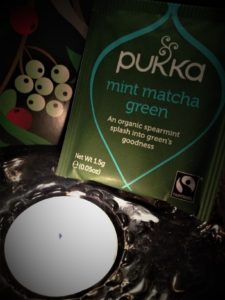 Pukka says hello:
'As invigorating as a mountain walk, let pure organic peppermint refresh you. Whole leaf greens lift you into the freshness of the day.'
Well, we will see about that. As mentioned in previous post I am not into mint in tea.
So maybe it really isn't my cup of tea 😉
By the way do you know where this phrase origins from?
The phrase 'not my cup of tea' comes from the UK and we are back to the middle of the 18th century, when it was used for some time as a kind of synonym for a favorite friend. The term thus started as a positive expression.
Coming grievously from the creative working class, as in the novel 'Somehow Good' by Willian Frend De Morgan (1839-1917), these statements are:
– He may be a bit hot and impulsive … but it's simply impossible not to like him. He's like a cup of tea, hot and intense – just my cup of tea ♥
Tasting Pukka Mint Matcha Green
Pukka Mint Matcha Green is a blend of Sencha green tea (60%), spearmint leaf (28%), fieldmint leaf (10%) and matcha powder (jejo do garucha) (2%).
Normally I love tea with matcha powder in, but the minty leaves has a very penetrating taste.
So this is not a tea for me.. but for mint lovers, do try this one ♥
Quote day 9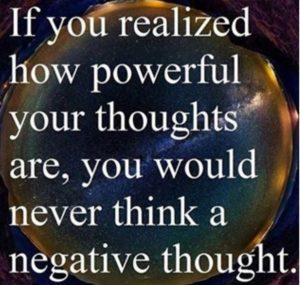 'If you realized how powerful your thoughts are, you would never think a negative thought'.
Wow, I like this statement. And daily I am really trying to remember this.
Because I think the statement is true. What about you?
Do send your comments to me, I would love it ♥
Have a powerful weekend filled with love & tea 😀