In Berlin at Chen Che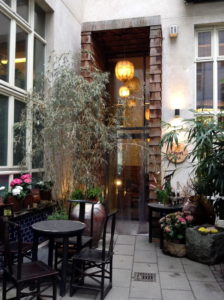 Chen Che is a Vietnamese tea house and restaurant. It is an extremely popular place to drink tea and have a meal. As a vegetarian I find it very easy to eat there, and I am usually very choosy.
We had decided to try their Afternoon Tea this Sunday, but this specific sunday we weren't lucky.
No Afternoon Tea for us 😉 It was sold out.
Blue butterfly tea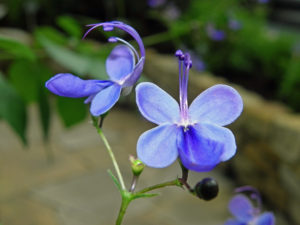 Instead I decided to taste their Blue Butterfly tea.
I was very excited about this tea because Chen Che's ginger tea tastes so amazing and then I thought that the Blue Butterfly tea would also taste great.
Chen Che writes about the Blue Butterfly tea, that actually they used the flowers and leaves from the plant Blue Butterfly to spice up the rice milk.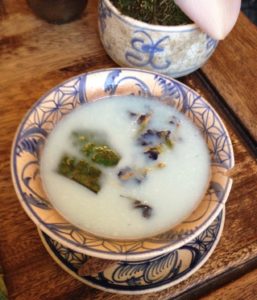 The flowers from the beautiful bush you see at the picture are now floating around in the heated rice milk, as you can see in the other picture. Tea is a wide term….
The taste is okay, – but I do not drink it all….
I don't know what I expected, but not this 😉
But then now I can say that I tasted it and can warn you against trying.
Ginger tea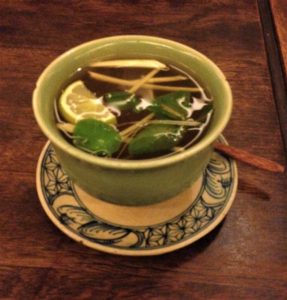 Mogens enjoyed the most delicious cup of ginger tea.
I have read that the ginger tea is simmering for several hours.
That's what makes Chen Che's ginger tea so delicious because all of the ingredients are fully released during the simmering.
So are you visiting Berlin and in love with tea, then Chen Che and their ginger tea is a must taste 🙂
Forget the blue butterflies ♥
This post is also available in:
Dansk (Danish)