Are you visiting London in the near future?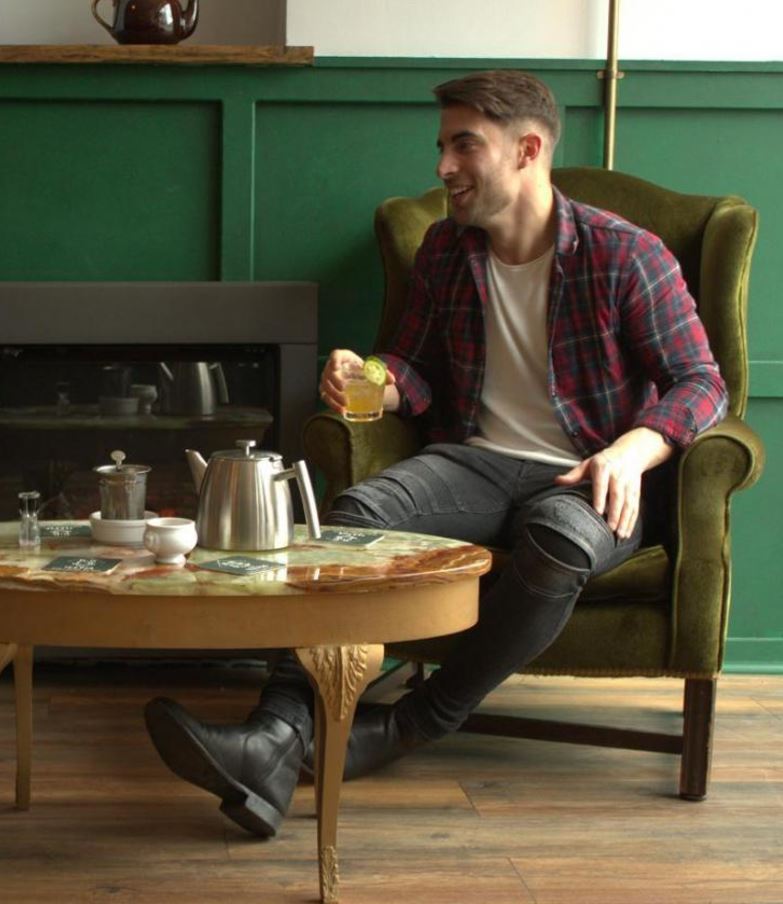 Then you should consider going to Tooting (located about 11 km southwest of central London), where a tea pub is opened.
Yes, a tea pub, and the world's first of its kind. Open from Wednesday to Sunday so far. Hopefully it will come to Denmark in the near future ♥
In addition to ordering tea, you can also get cocktails mixed with tea. Therefore the name The Tea Pub. Since I have never tasted a cocktail with tea, The Tea Pub has now joined my London list*.
Normally I don't like going to the pub at all, but it is of course something completely different when it comes to a tea pub ♥
The menucard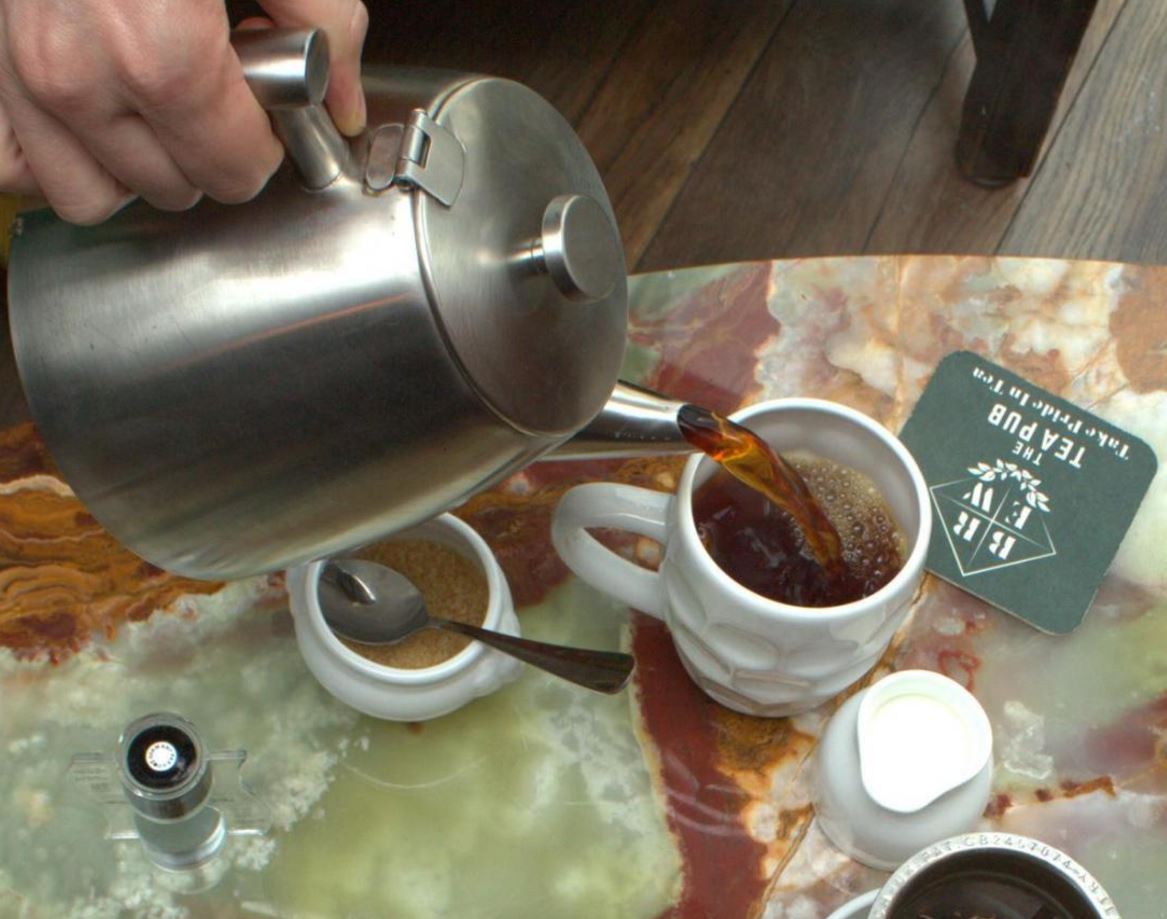 You can't order a single cup of tea, but instead you get a tea tasting menu with five different cups of tea. And it's both fun and different, because then you'll taste some tea you wouldn't dream of buying yourself.
After the tea tasting menu, you can consider an Earl Gray & Tonic.
Or what about an English Breakfast Martini? As I'm sure James Bond would have loved …
I will definitely taste an Earl Gray & Tonic when I visit the place. Because I can't live without my Earl Gray tea and who does not like the gin / tonic flavor? I think this combination sounds absolutely wonderful … ????
Small tea growers
The Tea Pub collaborates with small tea suppliers, in order to help the small tea growers, which benefits both communities and the environment.
The small tea growers make sure that we avoid monocultures. Monoculture is the name of a cultivation form that creates completely uniformed crops in very large areas. This is not good for neither the environment nor the wildlife.
Monoculture can also cause soil erosion and greater vulnerability in connection with pests attacks. So there is really a good reason to support ALL small growers.
The Tea Pub also focuses on its social responsibility by hiring some of the perhaps most excluded citizens …
Previous offenders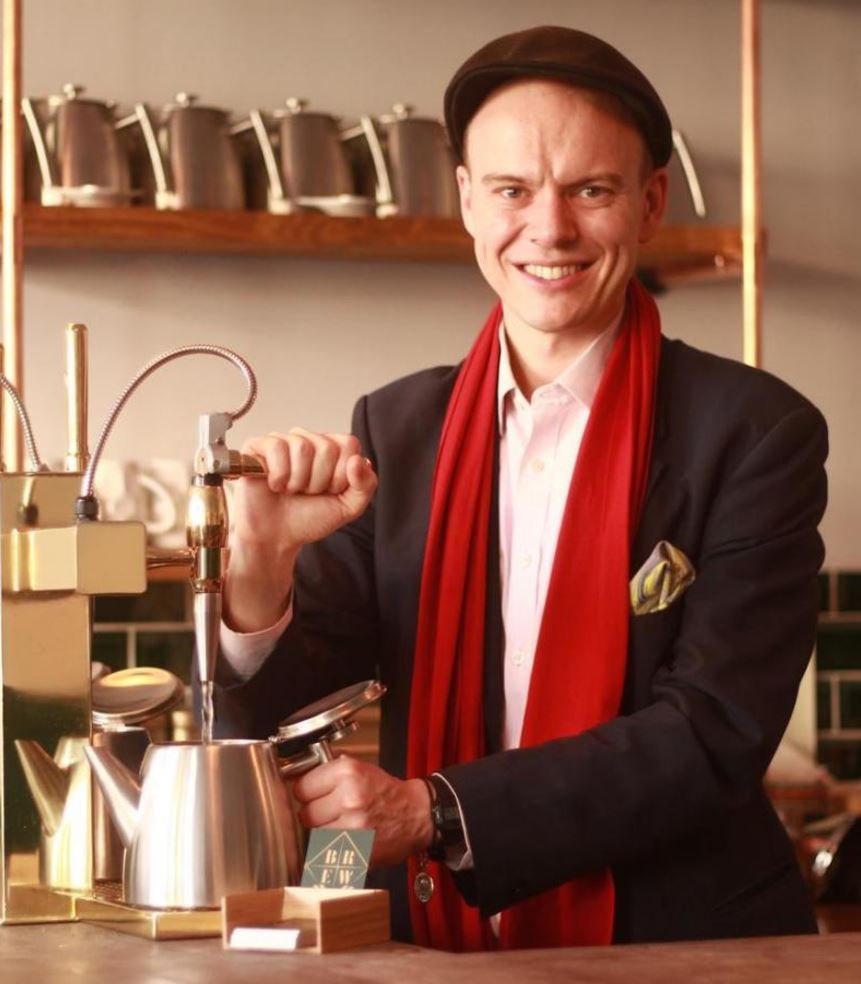 The pub hires former offenders from british prisons. I do not assume there are previous killers behind the counter, but you never know.
At least it does not make the pub less interesting 😉
The guy here in the picture, however, is neither killer nor former prisoner. It is the owner of The Tea Pub.
Would you like to go and look at the tea pub's website, then click here.
* My London list is my 'to do list' for next London visit
This post is also available in:
Dansk (Danish)