Dreaming back to 1880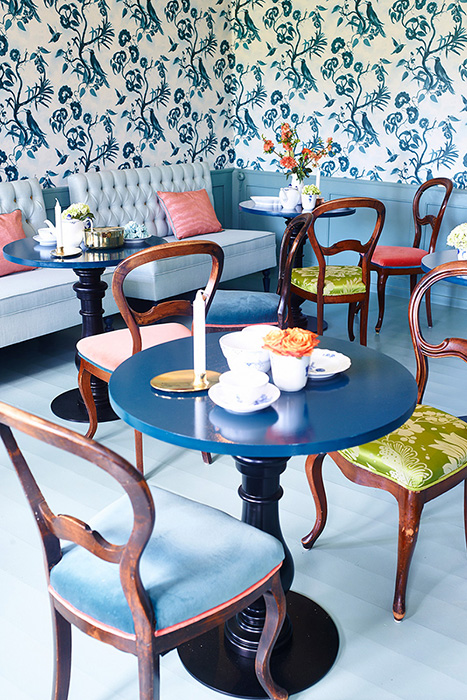 This sunday afternoon is dedicated a nice cup of tea at Queen Louise's Teahouse in Bernstorff Slotshave, located approximately 10 kilometers from Copenhagen.
I recently discovered this lovely place, surrounded by roses, thatched houses, old varieties of apple trees and lots of peace.
As you can see at the picture, the decor at Queen Louise's Teahouse is absolutely amazing. A few years ago the teahouse was carefully restored and designed with several recognizable elements from the new Rococo style dating back to the period around 1880.
Besides tea including Afternoon Tea, you can have breakfast, lunch, ice tea and wine.
Chaya*, the tea supplier, delivers all this with elegance. This they have done since 2009, where they won the right to serve tea in Queen Louise's beautiful teahouse.
The Story behind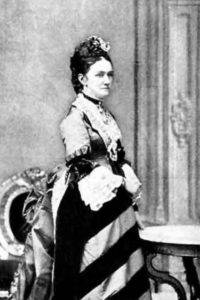 Queen Louise, 1817-1898, was married to her cousin Christian in 1842. He was appointed as Danish king in 1863, and thereby the new royal couple was born.
They had six children together. Both the queen and the king took care of parenting. All their children ended up in good royal marriages. This was probably due to the fact that Queen Louise was super good at networking and establishing contacts with the other European royal houses and principalities.
This gave Queen Louise the surname 'Europe's in-laws and grandmother'.
Queen Louise's Teahouse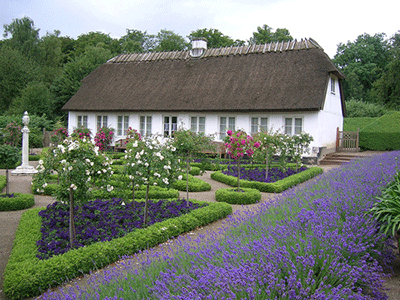 The idyllic thatched house (the teahouse) was originally used as a guest house, but Queen Louise later wanted to use it for social gatherings. This gave birth for Queen Louise's Teahouse. From the teahouse she also had a much better view of her newly built rose garden. There are all kinds of roses. I was blown away by a red rose with a fantastic odor.
The surroundings of 2017 are the same as the royal couple enjoyed in the 1800's, because they were restored in 2000 by using a photograph of the 1880's and diary notes from Queen Louise's gardener.
Pictures from our afternoon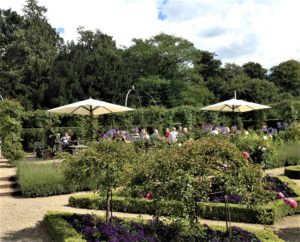 It was a perfect sunny dag when we arrived.
We had booked a table and I recommend you do so to be sure to avoid waiting time.
As the weather was fine we had our tea, cake and wine in the open air. So nice!
Don't forget taking a walk in the little rose garden enjoying the different roses. It's a really nice sensory experience, at least if you are a woman…  The gentleman showed no greater interest… 😉
On your way into the beautiful garden you can also quite legal pick fruits from the apple trees.
Queen Louise's Teahouse is open Saturday and Sunday in the summer from 11 am – 17 pm. Closed from 1 October through mid May.
Take a good time to your visit here, because Bernstorff Slotshave is also really beautiful and worth exploring further.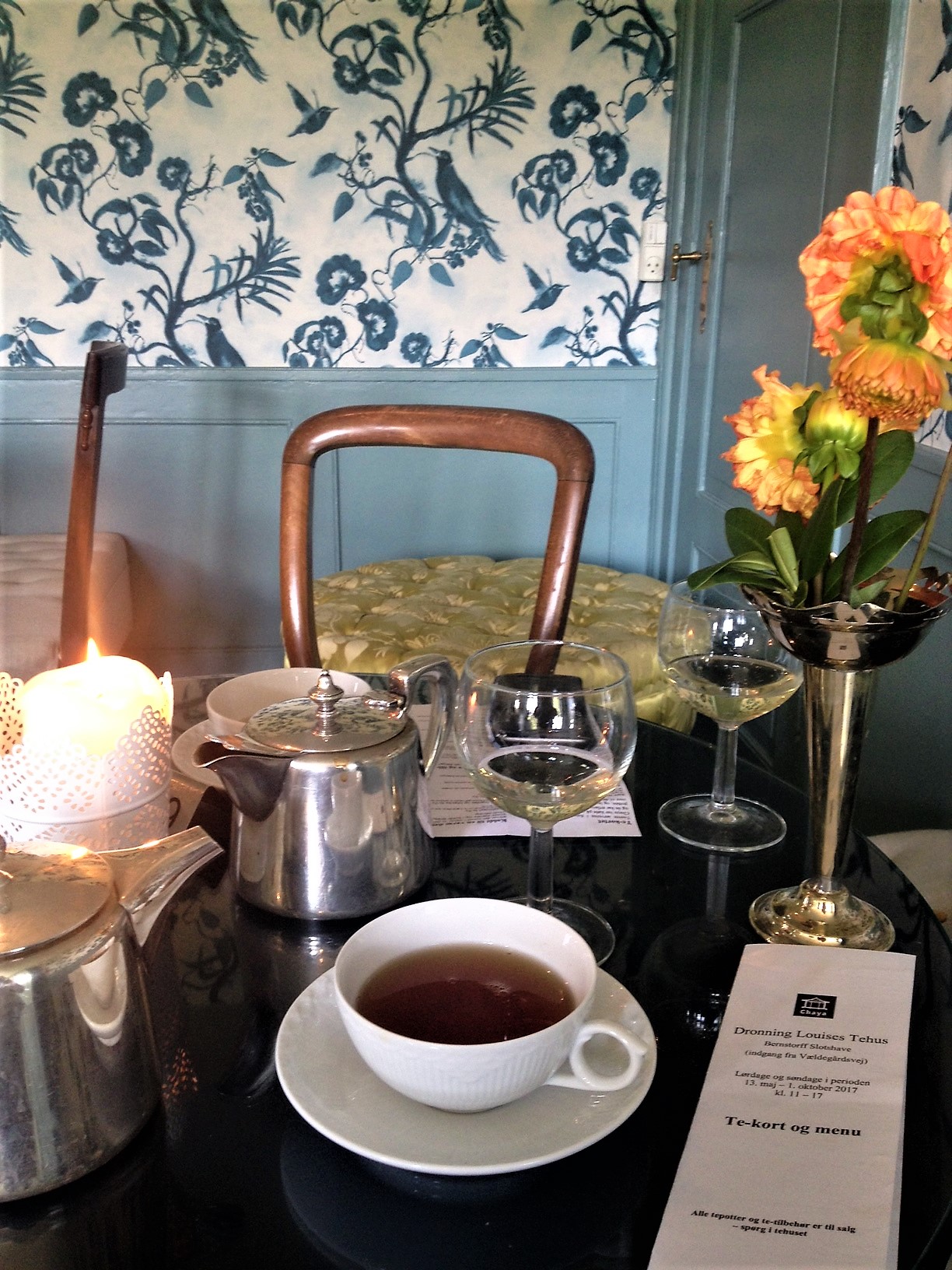 PS. The tea pots are silvered and originates from Scotland.
Chaya has bought these at auctions and actually sells them. So if you fall in love with a tea pot or some of the tea accessories, it could be yours ♥
* Chaya is a Danish specialty store selling tea, tea accessories, chocolate, wine and coffee.
This post is also available in:
Dansk (Danish)