Pukka Christmas Calendar day 2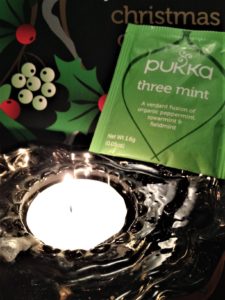 I will start day 2 with Pukka's words:
'Three wise mints. The mintiest of them all – pure fieldmint. Leaving you crisp and clean as the brightest Christmas Day'.
Well, I am not a big fan of mint, but I might be surprised.
Tasting Pukka three mint
Three mint is a herbal tea with three types of mint, respectively field mint, spearmint and peppermint.
In general I am not crazy about mint as mentioned, so I doubt I will like this tea…
Nope, this tea 'three mint' requires you to be a big fan of mint, which I am definitely not. I think that mint is best served in a 'Mohito'.
So this cuppa I might give to the plants… maybe they will like it 😉
Like mint and curious? Buy the tea here.
By the way do you know how Pukka tea was born?
I think it is such a great and inspiring story and you really sense that 'Pukka was meant to be'.
This is how Pukka was born
It all started with a backpack and a trip to India. Sebastian Pole fell in love with India and felt that India was his (spiritual) home.
Sebastian tells with enthusiasm:
I was surrounded by the beauty of plants, I slept under the stars, I became a vegetarian. I was really inspired. Could you imagine a way working with both nature and people? Bring the magic of plants into their lives?
Sebastian's meeting with an Indian wizard and healer gave him the start to his next trip.
The magic world of the plants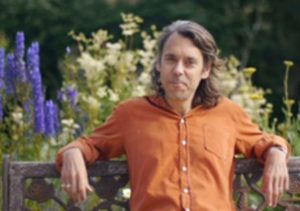 Realising that the plants offered Sebastian not only food, but also magic, he decided to leave India and return to England to study.
After five years of study, yoga lessons and a well-established ayurvedic practice, Sebastian still had a wish.
He wanted to reach millions…
One day, he saw an ad in the local newspaper. A man called for entrepreneurs who wanted to establish business in a 'healthy and sustainable' way.
The ad was put in by a rich man, Mr. Tim Westwell – and Sebastian's answer was the only response the rich man had.
Pukka was born ♥
Quote day 2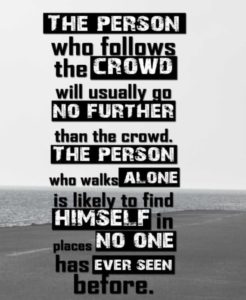 Some of my favourite quotes comes from Einstein. The quote for today is for those of you who don't like to follow the crowd. Just like me, Einstein og Sebastian….
'The person who follows the crowd will usually go no further than the crowd. The person who walks alone is likely to find himself in places no one has ever seen before' ♥
Quote by Albert Einstein, 1879 – 1955, a German-born theoretical physicist.
With these words enjoy your day hopefully filled with nice tea and love :-D'
PS. I am writing a Danish 'tea and quote' every day also, have a look here.